---
---
---
Need help getting Logged In?
---
The Mid-Atlantic Fishery Management Council (Council) and Atlantic States Marine Fisheries Commission (Commission) are soliciting public input on a draft amendment to address several potential changes to the management of the commercial summer flounder fishery, as well as modifications to the fishery management plan (FMP) goals and objectives for summer flounder. Ten public hearings will be held between September 10 and September 27. Written comments will be accepted through October 12, 2018.
The specific issues under consideration in this amendment include:
1. Requalifying criteria for federal commercial moratorium permits to address latent effort in the fishery: The amendment includes options to reduce the number of eligible commercial federal moratorium permits by implementing requalifying criteria for existing permits.
2. Modifying commercial quota allocation: The amendment proposes several options for revising the current commercial allocation to the states, which has been in place since 1993 and is based on average landings from 1980-1989.
3. Adding commercial landings flexibility as a framework issue in the Councils FMP: This action does not consider implementing landings flexibility policies at this time but considers allowing the Council to implement landings flexibility through a future framework action instead of an amendment. The Commission's adaptive management process already allows for landings flexibility.
4. Revising the FMP objectives for summer flounder: This amendment proposes revisions to the current FMP objectives for summer flounder management to provide more meaningful and up-to-date guidance to managers.
Learn More

Additional information about the amendment and the management alternatives being considered can be found on the Council's website at www.mafmc.org/actions/summer-flounder-amendment and on the Commission's website at http://www.asmfc.org/about-us/public-input. This information includes three documents: (1) the Public Hearing Document, which includes all proposed management changes and was developed to solicit public comment; (2) the Commission's Draft Amendment; and (3) the Council's Draft Environmental Impact Statement (DEIS). Both the Commission's Draft Amendment and the Council's DEIS are required under their respective regulatory processes.

Contacts
Kiley Dancy
Fishery Management Specialist
Mid-Atlantic Fishery Management Council
kdancy@mafmc.org
302-526-5257
Kirby Rootes-Murdy
Senior FMP Coordinator
Atlantic States Marine Fisheries Commission
Krootes-murdy@asmfc.org
703-842-0740
Written Comments

Given the joint nature of this management effort and to streamline the public comment process, comments should be directed to Council contact information below. In addition to providing comments at any of the scheduled public hearings, you may submit written comments by 11:59 p.m., Eastern Time, on Friday, October 12, 2018. Written comments may be sent by any of the following methods:
1. ONLINE:www.mafmc.org/comments/summer-flounder-amendment
2. EMAIL: nmfs.flukeamendment@noaa.gov
3. MAIL OR FAX to:

Chris Moore, Ph.D., Executive Director
Mid-Atlantic Fishery Management Council
North State Street, Suite 201
Dover, DE 19901
FAX: 302-674-5399
Please include "Summer Flounder Commercial Issues Amendment Comments" in the subject line if using email or on the outside of the envelope if submitting written comments by mail. All comments, regardless of submission method, will be compiled into a single document for review and consideration by both the Council and Commission. Please do not send separate comments to the Council and Commission.
Read More
---
---
---
---
---
---
---
---
---
---
Daiwa/ Shimano Jigging Combo FS
Last post by raunchieconch20
Aug 19, 2018 at 21:54:51
Electrican/Electrical Work
Last post by Timorjc
Aug 19, 2018 at 19:27:54
2016 Sea Hunt Game Fish 25
Last post by BarryTurano
Aug 19, 2018 at 16:49:09
Furuno Radar/Sounder
Last post by Hookleberry
Aug 19, 2018 at 13:51:58
2012 Regulator 24FS for sale - Wrightsville Beach NC
Last post by RODEOV
Aug 19, 2018 at 11:49:37
WTB King Mackerel Permit
Last post by searat36
Aug 19, 2018 at 11:37:42
Star exjc56h jigging rod with Poseidon 450r reel
Last post by cantgitright
Aug 19, 2018 at 11:20:20
14' alumacraft
Last post by cantgitright
Aug 19, 2018 at 10:35:06
---
---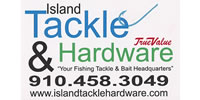 ---
What does THIS have to do with fishing?


---